WHAT POSITIVE ROLE DOES DAY CAMP PLAY ON CHILDREN?
HOW DOES IT IMPACT THEIR SUCCESS IN THEIR FUTURE?
Camp is a place for children to grow and learn about themselves
Camp helps build self-confidence and self esteem
Camp is a safe environment
Camp is a place to build social skills and make friends
Camp teaches independence and leadership skills
Camp gives social and emotional growth
Camp helps with healthy adolescent development
Camp teaches skill building
Camp encourages supportive relationships
Camp helps children with their positive identity
Camp gives them confidence to be more adventurous and try new things
Camp gives parents the assurance that their child is having fun in a safe and secure environment, along with positive and fun activities.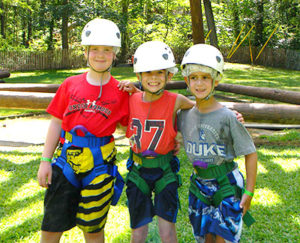 It takes a community to raise a child and the summer camp community can play a starring role in our young people's lives. Children need to learn from a multitude of venues and camp is a living, breathing, hands on adventure. A safe, positive camp experience can make a difference in a child's life, forever changing it for the better. What child wouldn't benefit from the fun and structured freedom camps provide?